Friend K put up the quiz on Multiply, but for some reason the format doesn't care to gel on my site there. I've moved it here instead. After checking on the poems listed online, I find an interesting link. I wrote about a friend's christmas party event on December 13, 2006, as they were going to do a tribute to CATS, the musical. One of the poems that influenced the song "Memory" from that show is in PRUFROCK (Preludes). Maybe the quiz knows more than I could have guessed. But I still contend I'm not that short!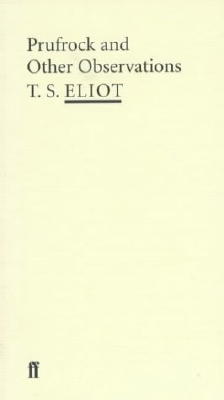 You're Prufrock and Other Observations!

by T.S. Eliot

Though you are very short and often overshadowed, your voice is poetic
and lyrical. Dark and brooding, you see the world as a hopeless effort of people trying
to impress other people. Though you make reference to almost everything, you've really
heard enough about Michelangelo. You measure out your life with coffee spoons.


Take the Book Quiz
at the Blue Pyramid.